Historic Georgian townhouse in highly-popular location set to hit the market
Ann Street, close to the city's Stockbridge area, is a quiet, cobbled road with grand architecture and vibrant greenery.
Renowned portrait artist Sir Henry Raeburn, who enlisted the help of architect James Milne, drew up the plans in the early 19th Century, naming the street after his wife Ann Edgar.
Number 9 has undergone a significant yet sensitive renovation to bring the home to the highest standard for modern living.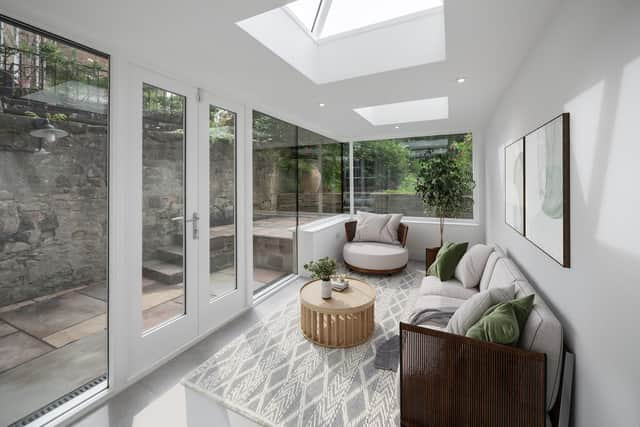 The five-bedroom home, soon to be brought to the market by estate agent DJ Alexander, is set over four storeys and has generous-sized rooms throughout.
Experienced property developer Paul Millan began restoring the dwelling in June 2021 with the work taking just over a year to complete.
"Ann Street is filled with old buildings but they are very beautiful and historic, which is part of the world heritage that we have in Edinburgh," he explains.
"The property was clearly once a much-loved family home but it was very tired. Unfortunately, over the years they had taken out some of the original features which were really a key part of the building's environment."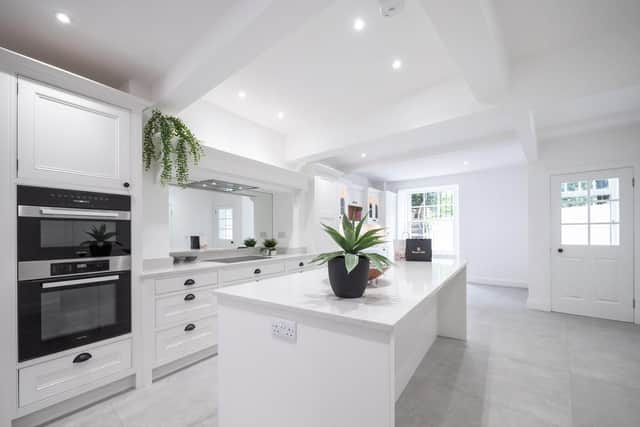 The home had been untouched for around 60 years and was in need of a lot of work, which included completely re-wiring the electrics and new plumbing, a concrete foundation, and a new roof and membrane were installed.
In the lower-ground floor was the original space used by staff during the 19th Century and was described by Paul as being "like a rabbit warren" due to its many tiny rooms.
Despite the property being A-listed, permission was granted to turn the lower level into a large open-plan kitchen and dining area with a modern conservatory overlooking the patio to the rear.
"The original layout had the kitchen on the first floor and it was very small," says Paul.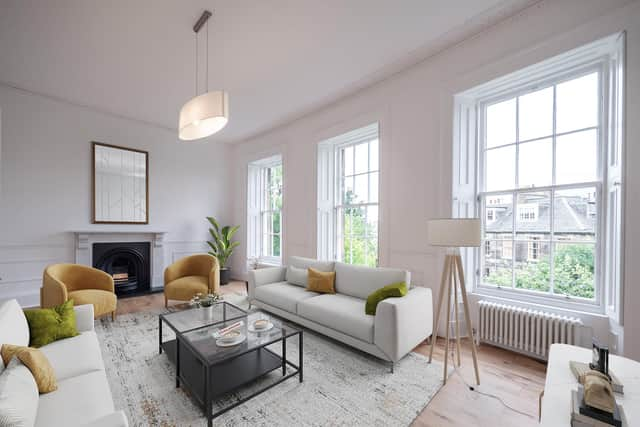 "We created this flow from the courtyard at the front right through to a major kitchen area. We used Sculleries of Stockbridge, which is a local supplier of hand-made quality kitchens, and it is really befitting of a home of this quality and age."
On the ground floor are an entrance vestibule with original flagstone flooring and two rooms, one of which would make an ideal lounge and another that could be used as a bedroom with ensuite or study.
The first floor features a magnificent drawing room with three windows facing to the front, detailed cornicing and a newly-installed carrara marble fireplace, which is similar to what would have originally been there.
"A lot of real conservationists would say the building shouldn't be changed but we have to admit that in the last 250 years, people live differently," maintains Paul.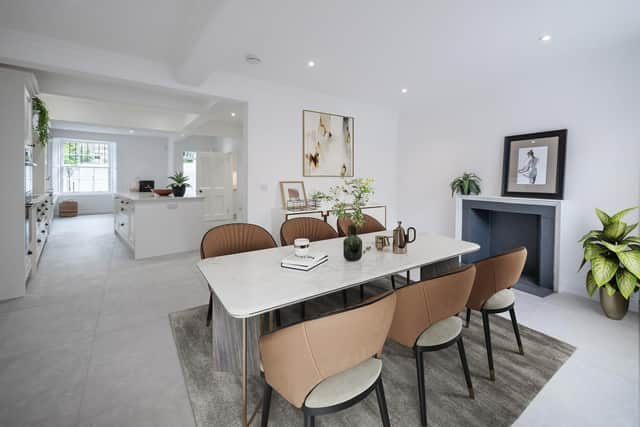 "People's standards are different, they want big open-plan living and kitchen areas and they want bigger bathrooms.
"There was a certain amount of reconfiguration while always keeping in mind that it is an A-listed Georgian townhouse."
Two further bedrooms are on the top floor, one with Velux-style windows, and the staircase landing is flooded with light from a roof skylight.
An elegantly-decorated family bathroom is also contained on this level and includes a bath, shower and chrome towel heater.
Outside, there are gardens to the front and the rear, where there is a patio area.
A quince tree situated at the front of the property is popular with Ann Street residents, who Paul says often use the fruit to make jam.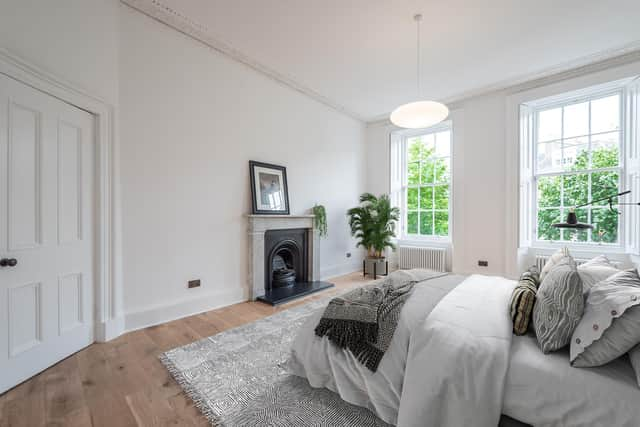 The property is on the doorstep of Stockbridge where there are independent shops, eateries, pubs and a popular weekly market.
It is well situated for access to Dean Gardens, a wonderful open parkland near the Water of Leith, and Inverleith Park.
Waverley Station is less than half an hour on foot and there are many schools within walking distance, including a range of independent options such as Erskine Stewart's Melville Schools.
Paul adds: "When the team was finished, I stood back, looked at it and I thought 'wow, that is amazing'".
Number 9 Ann Street is due to appear on DJ Alexander's website soon and while a price is yet to be confirmed, the home report value is £2.3 million.
*as seen in The Scotsman.
Subscribe to our Newsletter
Get the latest news from DJ Alexander direct to your inbox
Unsubscribe at any time. For more about how we use your information, see our  Privacy Notice.